ROADRUNNER MOVING & STORAGE
Commercial & International
Quick & Fair Project Quotes
Why
Roadrunner|Moving

is the best?

We take the hassle out of your moving process.
Our dedicated transportation services means just that, dedicated specifically to your company's needs. Roadrunner Moving and Storage customizes transportation programs that give you more control over your present fleet and employees. We provide you with experience to enhance your business or residential Moving and Storage needs. We've been providing the best Houston Moving and Storage solutions for years, so Call Us today to learn how we can help your next moving project! We appreciate your business and referrals!
---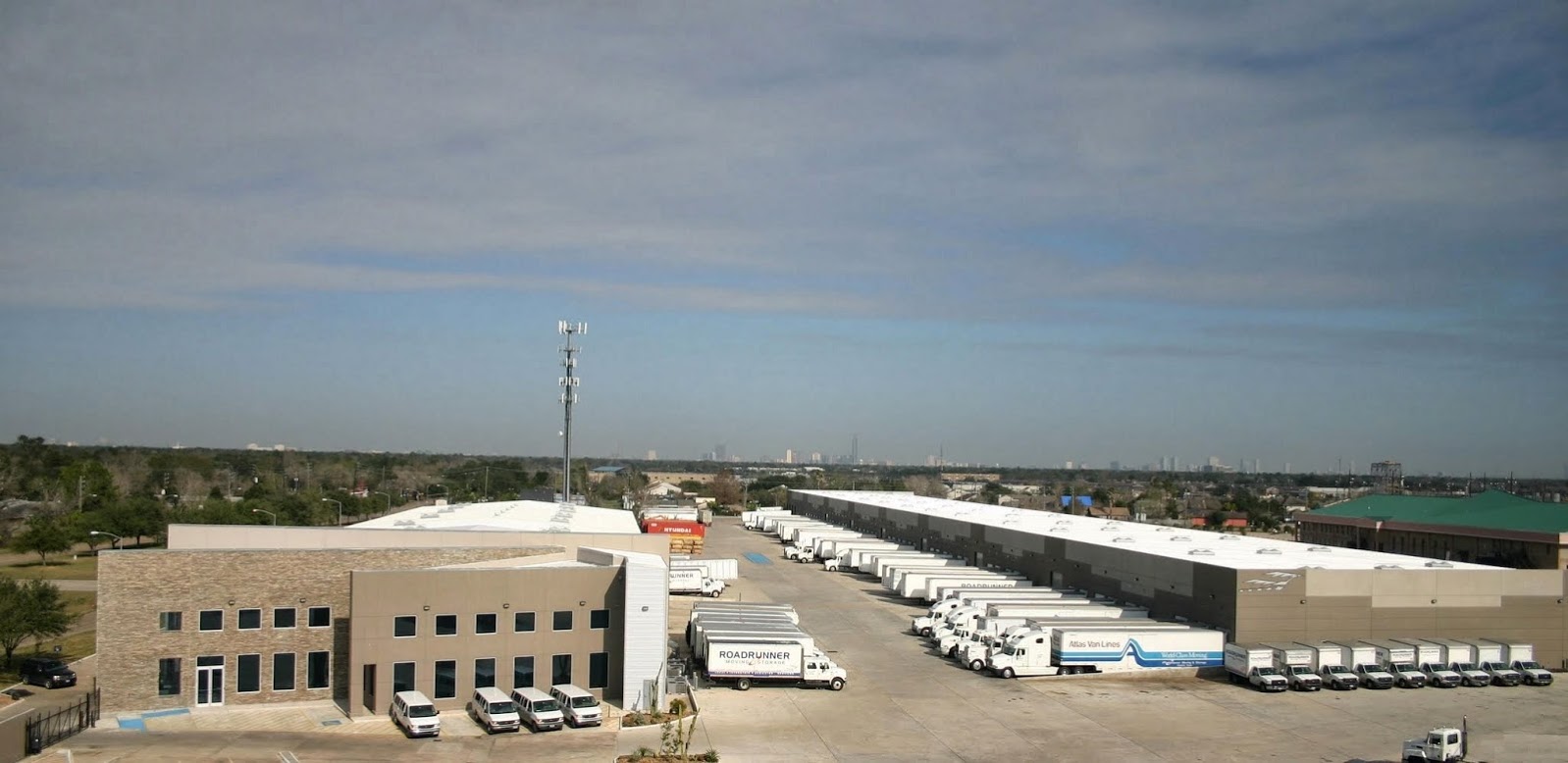 Moving & Storage Matters
WHY CHOOSE US?
Customized services to meet a full range of client needs
Dedicated services division providing single account coordinations
Storage for household goods & specialized equipment
Virtual estimates
Long Distance Moving
Local Moving & Storage Options
Read more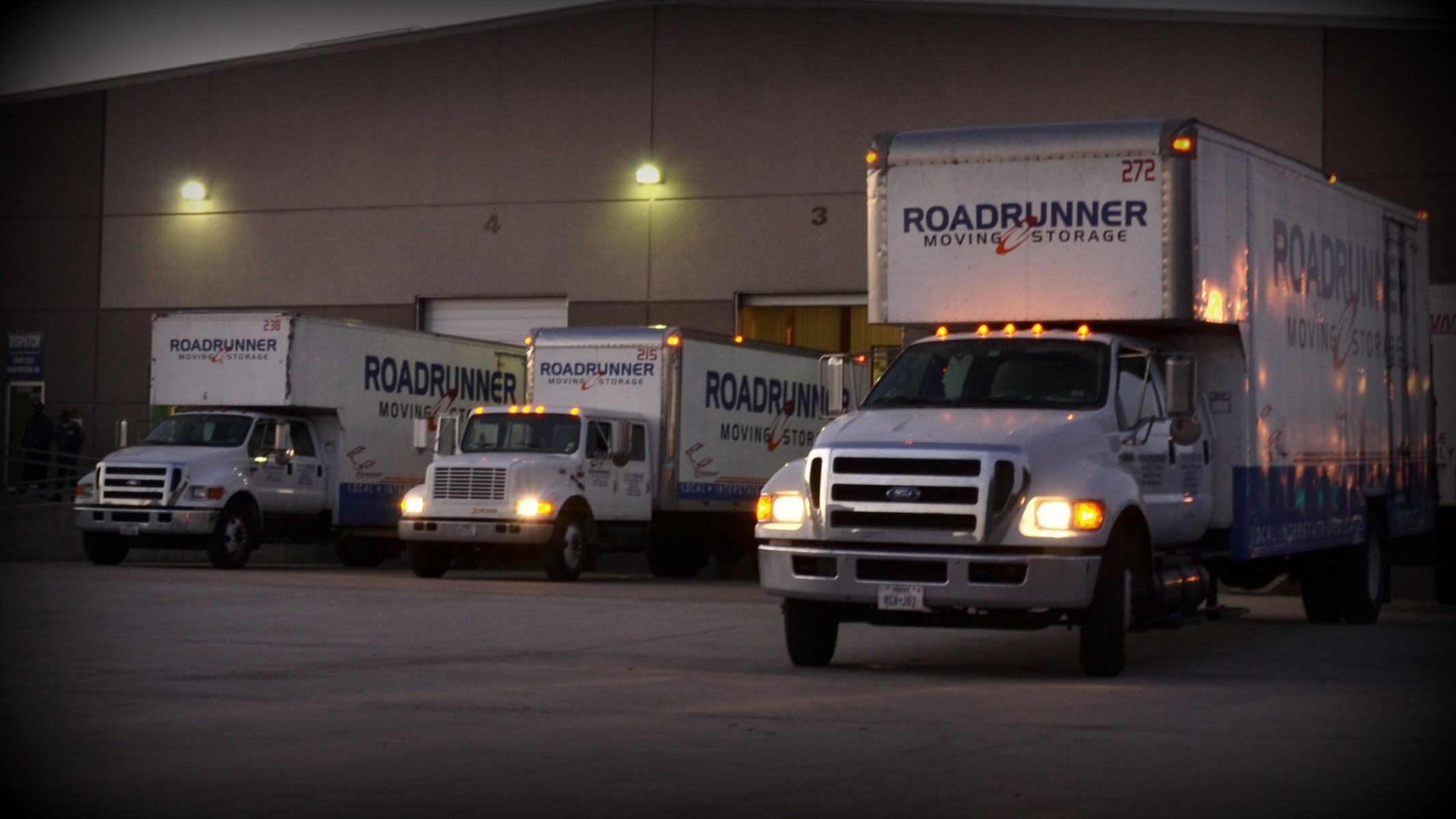 Moving Houston
HOW WE WORK
Make Roadrunner your number one choice in Houston Movers!
From the packers who care for each item… to the crew loading your shipment… to the professional driver transporting your valuables- each takes personal pride to ensure a successful relocation. The experienced professional movers at Roadrunner Moving & Storage provide you with superior techniques in planning, packing, single-point communication, documentation, inventory control, and shipping to your final destination. If you are looking for a high quality, dependable, full-service transportation provider Roadrunner Moving & Storage is the company for you.
ABOUT US
Since 1976, Roadrunner Moving and Storage
Houston's best choice for residential moving, commercial office moving, climate controlled storage, and international moving. From the packers who care for each item… to the crew loading your shipment… to the professional driver transporting your valuables- each takes personal pride to ensure a successful relocation.
Read more
ROADRUNNER MOVING & STORAGE
12425 Chimney Rock Road Houston, Texas 77035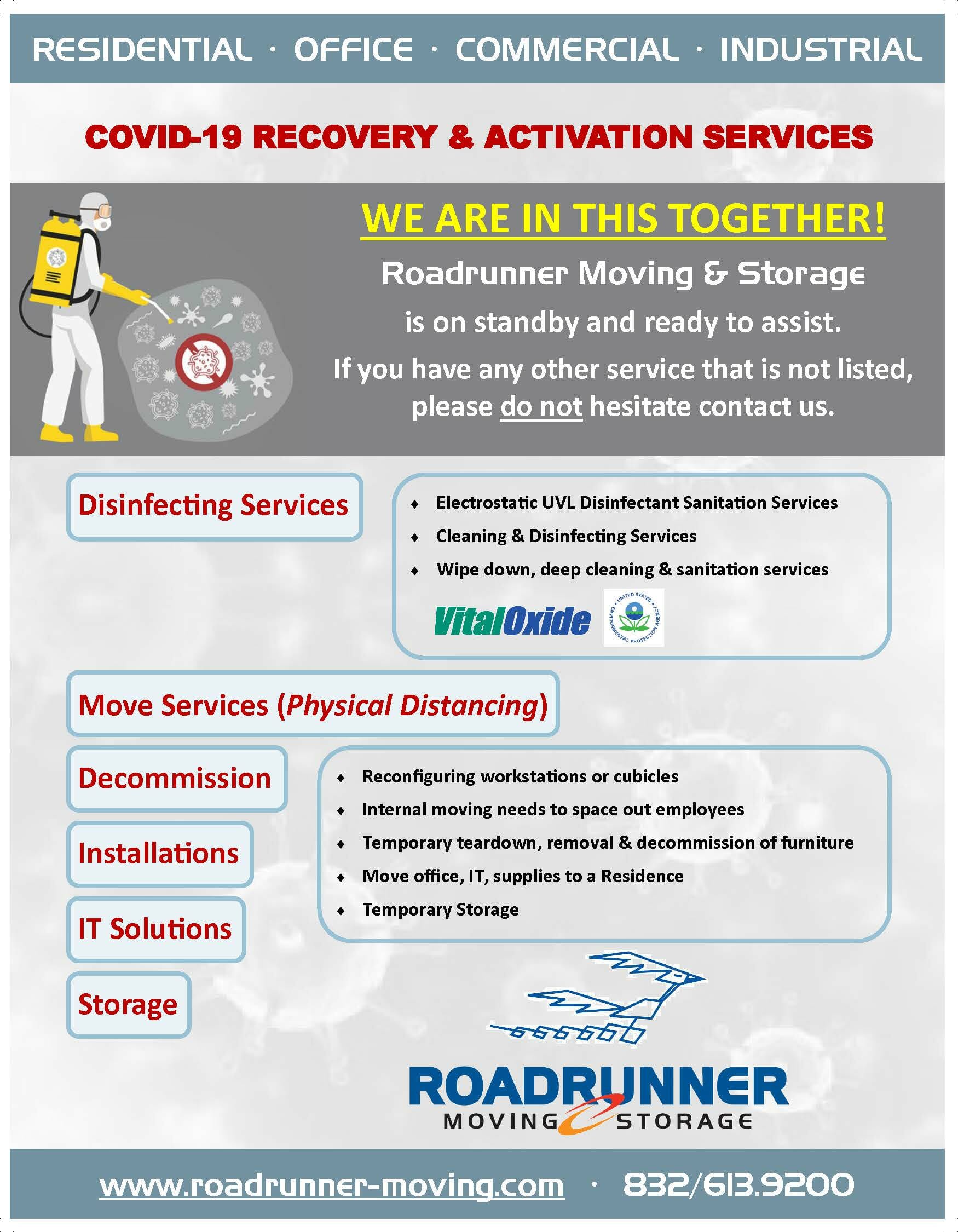 ENVIRONMENTAL STATEMENT
It is the policy of Roadrunner to conduct its operations in a manner that is environmentally responsible and befitting of a good corporate neighbor and citizen. In accordance with this policy, Roadrunner complies with all environmental laws and manages all phases of its business in a manner that minimizes the impact of its operations on the environment.
We have a recycle program in place for corrugated/paper products, wood, plastics, and metals; all petroleum-based waste (i.e. solvents, anti-freeze, Freon, oil, etc.) is captured by our Fleet Maintenance Engineers and turned over to a petroleum recycler.  When approved, Roadrunner utilizes Eco Moving Crates (EMC's) (instead of corrugated boxes) during commercial relocations. We also continually rotate out/decommission older, inefficient vehicles replacing them for newer, fuel and environmentally efficient vehicles. Additionally, our trucks are washed and rinsed over a specially designed grease trap that captures and separates the grease for recycling.
We have been designated as a Sustainable Agent, Level 1, with Atlas Van Lines since 2016.

Communication, both as an "action" and a "thing", is a very broad term and plays a vital role in the international relocation process.
In order for your international shipment to safely navigate the complexities of: various modes of transport, procedural processes, diversity of geography, elements of nature, and societal borders; it is of utmost importance to have effective communication.   Selecting an international mover that has the capabilities to provide effective communication for both you and your precious cargo is extremely important in ensuring a successful international relocation.
Previously we have shared the importance of selecting licensed international moving companies with experienced and highly skilled office and production staff.
Selecting an international moving company that maintains global supply chain partnerships will increase the likelihood of a successful international relocation. There are many household goods moving companies to choose from throughout the world; however, to have a working knowledge and proven network is a tremendous advantage to be realized.  A provider that invests time and training into these networks can offer that advantage.
The network which screens their membership through an extensive audit process is the FIDI Global Alliance.  With diligent screening FIDI maintains over 600 members in 100 countries worldwide. Each FIDI affiliate company complies with the rigorous FIDI-FAIM quality standard, generally accepted as the supreme professional industry standard worldwide. This ensures the consumers of international moving services will  have the highest quality of network support from beginning to end for their project.
Yelp
---
I have used Roadrunner Moving & Storage on two separate occasions.  I have had them move a small business to another building. And I also used them to pack/move my family across the country. Both instances went without issue. I would definitely use them again!
Fast Signs
Houston, Texas
---
Butch Butcher, Shane Kent & Nikki Muskopf are simply the best at what they do. They were timely, efficient, accommodating and all of their crew handled my possessions with care. I'm about to use them again for a residential move and I wouldn't hesitate to use them for any commercial or business needs as well.
Houston, TX
---
The team who packed & loaded my household goods this week were top notch!
Houston, TX
---
Our recent move went off without a hitch,would not hesitate to use them again!
Mandy M.
Houston, Texas
---
I have always had great experiences with Roadrunner! The move ended up taking less time than originally quoted, so they charged us less than we previously agreed to! Very reliable! I always request for Warren to be my mover.