Need Local Movers and Packers Houston area? 
Whether you are selecting a Houston mover or Texas Mover, moving can create stress. Roadrunner Moving & Storage provides services and staff to meet your individual challenges. Our proven rate of success and award winning services provide the comfort that your move will be planned and executed in a timely manner by experts familiar with the specifics required for your relocation. Our clients can rest easy when they trust their goods to seasoned professionals.
One of the largest Independently-owned commercial moving and storage companies in Texas
Affiliated with Atlas Van Lines
Member of the Southwest Movers Association, BBB, AMSA and IAM
Industry Recognition as one of the most diversified, modern transportation companies in the U.S.
The majority of our business is through word of mouth referrals
State of the art air conditioned, dehumidified warehouses to keep your prized possessions safe (Please visit our facilities)
Intra Texas moves with same day service to most cities
The right equipment and professional personnel to ensure a safe and efficient relocation
Packing Services

Whether moving down the block or across the state, you want your valuable and breakable items properly packed.  Roadrunner Moving and Storage offers a full range ofmover and packer services designed to meet your relocation criteria.  Roadrunner's professional packers have the knowledge and materials to ensure each and every valuable is packed to minimize the event of damage.  You can be assured your valuables, from fine china, clothing, glassware, kitchenware, antique furniture, artwork, lamps, to even your most prized possessions will be packed with the greatest of care by our professionally trained packers.
Packing Services include:
New high quality corrugated containers designed specifically for the moving industry
Flat Screen Televisions either crated or packed in boxes designed for flat screen TVs
Variety of packing materials, including corrugated paper, tissue paper, Styrofoam peanuts, bubble wrap, craft paper, paper pads, stemware seperators and made to design crates
Internationally wrapped furniture when required
Female packers when requested
Carefully inventoried list of packed boxes
Eco-Move Containers (EMC) which are re-usable containers that can be rented.
Should you have further questions please contact your sales consultant.
Liability Coverage

Additional liability coverage options, up to full value, are available upon request. Our consultants will gladly supply coverage information and rates.
Equipment
Roadrunner Moving and Storage has the equipment necessary to safely and securely move your possessions.  With one of the largest moving company vehicle fleets in Texas, Roadrunner has tractors, household goods moving trailers, vault trailers, pack vans, and long trucks available to complete your move.  Additionally, Roadrunner has a large selection of equipment manufactured specifically for the moving and storage industry, including appliance dollies, two-wheel dollies, four-wheel dollies, quilted pads, safe jacks, floor protection  as well as office and industrial moving equipment.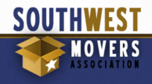 *Texas Intrastate moves may be handled by either Roadrunner Moving & Storage under TxDMV No. 005002478C or Atlas Van Lines, Inc. Texas Agent under TxDMV No. 005017368C. To contact TXDMV, please call the following phone number: 888-368-4689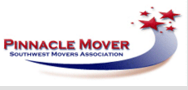 <span id="mce_marker" data-mce-type="bookmark">?</span><span id="__caret">_</span>Need Local Movers and Packers Houston area?Whether you are selecting a Houston mover or Texas Mover, moving can create stress. Roadrunner Moving & Storage provides services and staff to meet your individual challenges. Our proven rate of success and award winning services provide the comfort that your move will be planned and executed in a timely manner by experts familiar with the specifics required for your relocation. Our clients can rest easy when they trust their goods to seasoned professionals.<li>One of the largest Independently-owned commercial moving and storage companies in Texas</li><li>Affiliated with Atlas Van Lines</li><li>Member of the Southwest Movers Association, BBB, AMSA and IAM</li><li>Industry Recognition as one of the most diversified, modern transportation companies in the U.S.</li><li>The majority of our business is through word of mouth referrals</li><li>State of the art air conditioned, dehumidified warehouses to keep your prized possessions safe (Please visit our facilities)</li><li>Intra Texas moves with same day service to most cities</li><li>The right equipment and professional personnel to ensure a safe and efficient relocation</li>
<strong>Packing Services</strong>Whether moving down the block or across the state, you want your valuable and breakable items properly packed.  Roadrunner Moving and Storage offers a full range of<strong>mover and packer</strong> services designed to meet your relocation criteria.  Roadrunner's professional packers have the knowledge and materials to ensure each and every valuable is packed to minimize the event of damage.  You can be assured your valuables, from fine china, clothing, glassware, kitchenware, antique furniture, artwork, lamps, to even your most prized possessions will be packed with the greatest of care by our professionally trained packers.<br />
Packing Services include:<li>New high quality corrugated containers designed specifically for the moving industry</li><li>Flat Screen Televisions either crated or packed in boxes designed for flat screen TVs</li><li>Variety of packing materials, including corrugated paper, tissue paper, Styrofoam peanuts, bubble wrap, craft paper, paper pads, stemware seperators and made to design crates</li><li>Internationally wrapped furniture when required</li><li>Female packers when requested</li><li>Carefully inventoried list of packed boxes</li><li>Eco-Move Containers (EMC) which are re-usable containers that can be rented.</li>
Should you have further questions please contact your sales consultant.<strong>Liability Coverage</strong>Additional liability coverage options, up to full value, are available upon request. Our consultants will gladly supply coverage information and rates.
<strong>Equipment</strong>Roadrunner Moving and Storage has the equipment necessary to safely and securely move your possessions.  With one of the largest moving company vehicle fleets in Texas, Roadrunner has tractors, household goods moving trailers, vault trailers, pack vans, and long trucks available to complete your move.  Additionally, Roadrunner has a large selection of equipment manufactured specifically for the moving and storage industry, including appliance dollies, two-wheel dollies, four-wheel dollies, quilted pads, safe jacks, floor protection  as well as office and industrial moving equipment.<img src="/wp-content/uploads/2015/10/Screen-Shot-2015-11-17-at-3.02.32-PM.png" alt="" data-mce-src="/wp-content/uploads/2015/10/Screen-Shot-2015-11-17-at-3.02.32-PM.png" /><br />
<a href="http://www.thumbtack.com/Houston-Mover-Since-1976-Houston-TX/service/188634″ data-mce-href="http://www.thumbtack.com/Houston-Mover-Since-1976-Houston-TX/service/188634″>Houston Mover Since 1976</a><a href="http://www.houstonbusinesslist.com/business/5044224.htm" data-mce-href="http://www.houstonbusinesslist.com/business/5044224.htm">We're listed on the Houston Business List</a>*Texas Intrastate moves may be handled by either Roadrunner Moving & Storage under TxDMV No. 005002478C or Atlas Van Lines, Inc. Texas Agent under TxDMV No. 005017368C. To contact TXDMV, please call the following phone number: <a href="tel:888-368-4689″ target="_blank" rel="noopener noreferrer" data-mce-href="tel:888-368-4689″>888-368-4689</a><img src="/wp-content/uploads/2015/10/Screen-Shot-2015-11-17-at-3.02.53-PM.png" alt="" data-mce-src="/wp-content/uploads/2015/10/Screen-Shot-2015-11-17-at-3.02.53-PM.png" />